The SEO Cheat Sheet
This online SEO cheat sheet lists everyting you need to know and do to rank your website as high as possible among the Google search results. It foolows recommendations by Google to build a white hat and spam-free search engine optimisation strategy. There's no need to implement everything in your porject but do as much as you can.
This technical SEO checklist template works great especially for existing websites. It doesn't talk about keyword research, domain registration and the planning before starting a project.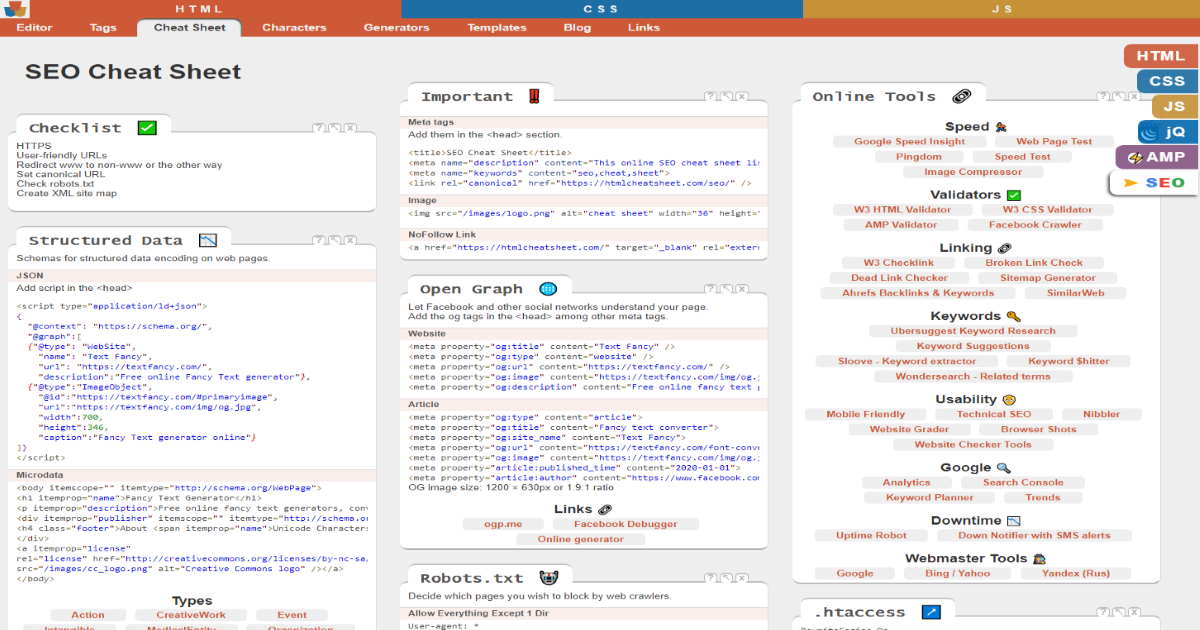 Make sure you save this link to help your next project.